The voluptious sunbathing Jalakanyaka (mermaid) at Shankumugham Beach in Thiruvananthapuram was created using concrete, and is about 23m (75') long.  map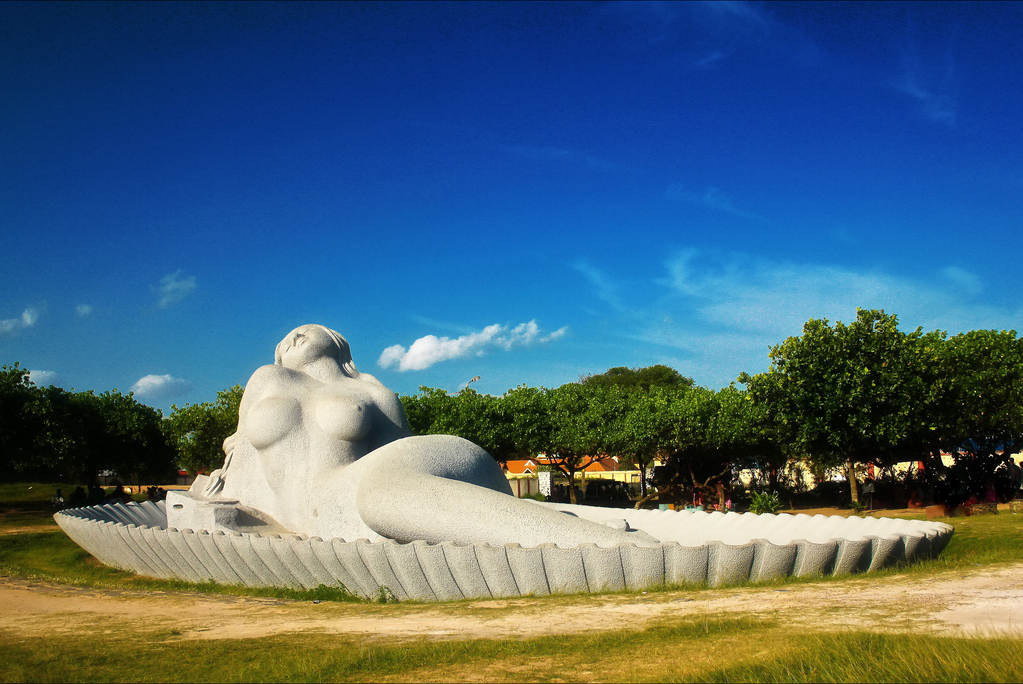 It was created by award-winning sculptor Kanayi Kunhiraman on the beach in Thiruvananthapuram, close to the airport, in a park with other large sculptures.
It is by far the largest mermaid statue I have encountered so far, and is probably Earth's largest mermaid sculpture.
References:
More data is needed on this mermaid sculpture.   If you have relevant information, please contact us.
● The Mermaids of Earth coffee-table book: See page 175 in the book about this sculpture.